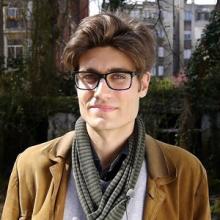 StephanStephan Kampelmann, Swen Ore and Sabri Besbes have been friends for many years. Living in Brussels, this multicultural city where there is plenty of space for creativity, they all come from different places. Stephan is German, Swen French and Sabri was born in Tunisia, but moved to Brussels when he was two. They also come from different backgrounds when it comes to field of interest. Stephan completed his PhD in economics, Swen's background is in art and cultural administration, and Sabri studied education, psychology and pedagogy. The three of, them along with a group of people, worked together on several projects, trying to answer questions on how to facilitate change; how to get to a more collaborative and ecologically structured city. At one point, rather than researching, analysing and theorising, they decided to take action and to start experimenting. This is how the Urban Ecology Centre was started.


"There's obviously a huge leverage for actions to contribute to a much better organisation of the city"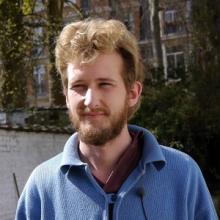 The Urban Ecology Centre is a collective place, opened by a group of people in November 2011. It is a multipurpose space for research, and for experimenting with urban solutions. It is a space for culture and art, and a space where the social fabric of neighbourhoods can be strengthened. The centre organises activities, conferences, workshops and events related to sustainability as well as cultural events such as concerts and exhibitions. The place is made up by the people who are members of the centre. In that way, a room is given to create a sense of a home for the neighbourhood. Then there is the garden, where elderly, children and families come together to grow food, to take time and to learn.
Beyond the aesthetics and the pleasures of eating locally grown fresh produce, the garden is a powerful way to unite people
. The whole centre aims to engage more and more people in cooperation and towards transforming the way cities work, one step at a time.
"Recycling is a big thing in an urban context because a city is this pulsing thing, with stuff constantly thrown away. We interpret the garbage of the city rather as an input for something else that could be useful"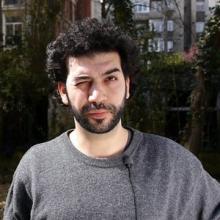 The structure of the space itself is also a search for solutions. Part of the insulation is made with wine corks, there is a rainwater collection barrel, a compost, and most of the material used is recovered from the streets.
See more
"It makes sense, it could and should be done.
Everybody agrees that it doesn't make sense the way organic waste, for example, is transported to a waste facility and incinerated creating pollution. It's just the current systems that happen to be this way and not sufficient mobilisation against that. We think that it takes motivated people who are determined to turn these ideas and talk into reality"

More about Stephan, Swen and Sabri