Another good day in Oslo, where we got both sun and rain, and visited new spots. We got to meet Sherry Hakimnejad, a social entrepreneur who focuses on the social part of sustainability. With her company Kompass, she is working on a project with youth who have dropped out of school and who face challenging circumstances in life. Sherry uses methods of growing food with them, and making food together to empower them and to help them connect again. We went to a site where they are starting to grow food in a completely industrial space.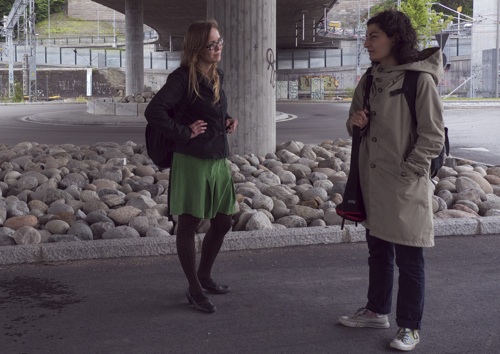 We explored new areas in Oslo with Sherry, and feel all inspired and glad that there are beautiful people around like Sherry, who really care about people!
Now Louise is cooking up dinner, that is smelling really good. Fantastic after all the talk about food these last days...